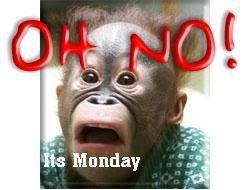 Good morning all, hope your weekend was a good one. I for one think it went by way too fast. Mondays are my least favorite day of the week!
I took the plunge and chopped off all my hair again , to prepare for summer is what I always tell myself. We will be in the midst of moving when it reaches 110+ here. I will have to get used to humidity again..oh boy what fun! I will make sure to have Austin snap a photo of the new do this afternoon. We are starting to get all of our ducks in a row so to speak for the big move. I have all the passport paperwork filled out just need to get the photos taken this week. Then I need to work on our medical and dental clearance , they want to make sure we do not have any underlying health issues that they might not be able to care for.
I wanted to give a big thanks to the sweet and talented Miss SARAH of
Gyspy Mermaid Life
she awarded me this cute award, she always
SPARKLES
my day too with her sweet comments!
So I guess its my turn to pass along the blog award to some other wonderful bloggers, who's comments and blogs SPARKLE my day!
Maija
a local gal, so thoughtful and sweet ! We really must meet!
Jennifer
-Talented and sweet mom of 3 , who I wish I lived closer too!
Dena
-Bag Designer EXTRAORDINAIRE , really needs to get her shop open...lol NO PRESSURE DENA!
Karin
- You will easily be hooked on her blog I WARN YA! Beautiful
artwork and the girl can write like no other! You crack me up Karin :)
Ok so once again I didn't finish up any craft projects but my house is CLEAN from top to bottom. literally. I must have been living under a rock because I had never seen or heard of
CLOROX GREENWORKS
. A girlfriend from back home had called over the weekend and mentioned this new stuff. So glad I went out and got it! I wiped down every baseboard window sill and blinds, cleaned the kitchen and bathrooms and the floors with this yummy stuff. The whole house has a FRESH clean lemony scent and I love it! Makes it really feel like spring! Each product contains over 99% natural ingredients that are biodegradable, so you really are being
GREEN.
Well now that the INFOMERCIAL is over I guess I should get in gear for the day, have a few errands to run and yes HONEY the post office is at the top of the list, your box is on its way!
Have a great week!